Twilight Treehouse

Level
Start of game
Location
Twilight Treehouse
Cost of exploration
65
Experience
11
Size
3 x 3
Description
Glimmering through the dusk, the Twilight Treehouse is a welcome sight through the Queen's Fog and more beautiful once free of it. Here resides the root of all Forest Magic, one of the first keys to unlocking your kingdom's creatures. The Treehouse appears to be quite cozy on the outside, but inside it can hold all kindsof magic!
Fog to clear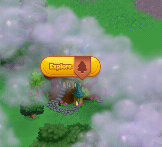 Available at the start of game, it shouldn't be hard to spot the very first fog you need to clear in the game. You will discover the Twilight Treehouse after you clear it and you'll be able to unlock Forest Magic, thus
Forest Creatures
.
Ad blocker interference detected!
Wikia is a free-to-use site that makes money from advertising. We have a modified experience for viewers using ad blockers

Wikia is not accessible if you've made further modifications. Remove the custom ad blocker rule(s) and the page will load as expected.